Services & Rates & SPECIALS
RELAXATION TIME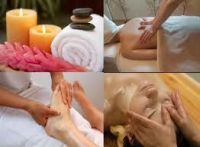 Is it time for a little pampering? Your choice of a 90 minute Swedish, Therapeutic, or Deep Tissue Massage to relieve stress, tension and increase joint mobility and flexibility. A detoxifying body wrap will allow the natural minerals and medicinal properties to be absorbed via the skin, promoting circulation, reducing inflammation, stimulating the immune system and muscular relaxation. Your time also includes a light snack & drink, and a 30 minute soothing foot soak, scrub and massage. Book On-Line at https://www.vagaro.com/stressspa/services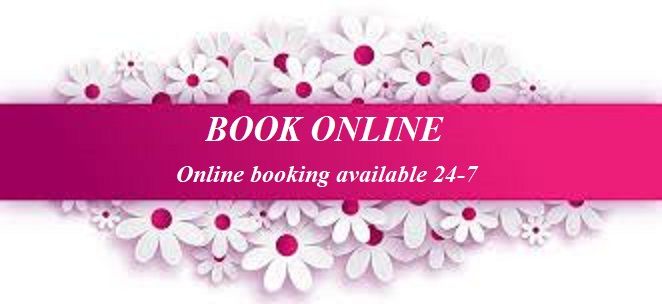 Royal Full Body Bliss
Royal Full Body Bliss: $140.00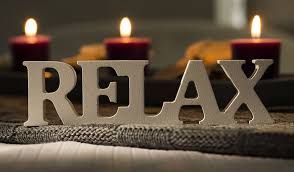 Submit yourself to the Royal Full Body Bliss that includes a whole body facial, cleansing and exfoliating body scrub, hot towels, mud mask wrap, and a light massaging application of warm lotion to invigorate the skin. This royal spa treatment is the ultimate treat and the true definition of RELAXATION!
MASSAGE
Your choice between Swedish, Therapeutic and Deep Tissue Massage. At Stress Relief Massage & Spa we feel your massage should be catered to you, so we do not charge extra for deep tissue massage.
Swedish Massage is a very relaxing and therapeutic style of bodywork. It combines oils or lotion with an array of strokes such as rolling, kneading, and percussion to help the body improve its circulation.
Therapeutic Massage is the Therapists signature style. We adapt the massage to what we feel your body needs. This allows us to work on problem areas, aiding in stress relief and relaxation
Deep Tissue Massage is a form of bodywork that aims to relieve tension in the deeper layers of tissue in the body. Deep Tissue Massage is a highly effective method for releasing chronic stress areas due to misalignment, repetitive motions, and past lingering injuries. Your massage therapist will discuss the type of pressure desired upon your check-in.
HOT STONES or ESSENTIAL OILS can be incorporated into any massage session for $10 each. Please specify at the time of scheduling your appointment if you would like Hot Stones or Essential Oils utilized during your session.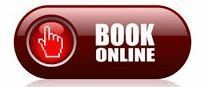 Couples Side by Side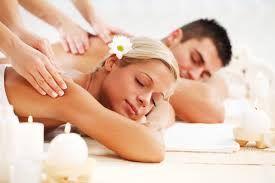 A couples side by side massage is a great way to spend time together with a loved one or a great friend. Each party will receive a massage while enjoying time with each other. Hot Stone, Cupping, or Aromatherapy can be added for an additional cost of $10.00 each. Please mention at the time of booking any additional services you want added.
Romantic Package
Romantic Package with 60 Minute Massage: $280
Romantic Package with 90 Minute Massage: $340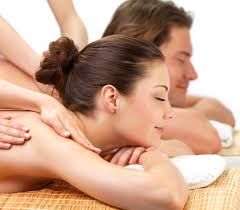 ROMANTIC PACKAGE: Let romance guide you and your loved one to a romantic journey that includes a tranquil 60 minute or 90 minute side by side full body massage, light snack & drink, and a relaxing 30 minute soothing foot soak, scrub and massage.
HOT STONES, CUPPING, AROMATHERAPY, & SINUS RELIEF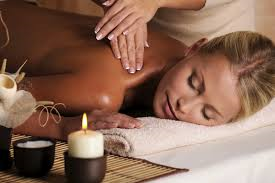 HOT STONES, CUPPING, AROMATHERAPY, & SINUS RELIEF can be incorporated into any massage session. Please specify at the time of scheduling your appointment if you would like to add any of these services during your session.
DEEP TISSUE MASSAGE: Can be incorporated into any massage session at no extra charge. Your massage therapist will discuss the type of pressure desired upon your check-in.
Reiki
Reiki is a Japanese form of energy work that cleanses and balances the energy system in the body. As a result, the body's natural self-healing mechanisms strengthen, helping to establish optimum health. During a session, I work directly with your energy field to remove blockages, detoxify your system, and restore your vital life force energy. Reiki utilizes a gentle laying on of hands to conduct the necessary energy force between us. The benefits of Reiki range from the release of habitual mental/emotional stress to alleviating chronic pain. Add Crystals or Aromatherapy for $10.
Raindrop Therapy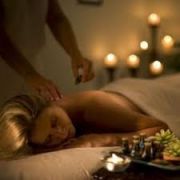 Raindrop Therapy is a pro-active approach to total health and well being through the application of therapeutic grade essential oils and using massage techniques. Raindrop Therapy aids in the healing of physical injuries or illnesses, strengthens the immune system, detoxifies the body, and helps to bring the body into physical and electrical alignment. All the pure essential oils used have anti-inflammation, anti-viral, ant-bacterial, and anti-fungal properties. They are all natural and 100% compatible with the human body with very few side affects. Try this treatment as a pro-active approach to boost your immune system.
Eyelash Services
Complete Eyes & Brows: $135
Facials
Facial With Galvanic: $85
Microdermabrasion Facial: $100
A custom facial tailored to your skin type and skincare concerns. This multi-step skin treatment is one of the best ways to take care of your skin. It will cleanse, exfoliate, balance, and nourish your skin to promote a clear, well-hydrated complexion. Our licensed esthetician has specialized training to advise you on the best way to take care of your skin to help your skin look younger. A facial works best when it is part of an on-going program of skin care.
A Microdermabrasion Facial benefits allow the underlying layer of new skin to grow; it also sparks the production of collagen, restoring smoothness and firmness to your skin. The overall result is a noticeably rejuvenated appearance, fresher-looking skin, diminishing wrinkles and fine lines, smoother skin, brighter skin tone and color, smaller pores, reduced age spots and faded scars. A microdermabrasion and firm and tighten skin for a more radiant complexion. Ideal results are achieved after multiple sessions. You will not be disappointed with a Microdermabrasion Facial that comes with a face mask, scalp massage and face massage.
Acne Focused Facial is a specialized treatment that focuses on treating the acne, including extractions, high frequency and blue light therapy. This facial is customized to the needs of the client and sensitivity of the skin.
Collagen Induction Therapy
Collagen Induction Therapy is a minimally invasive procedure that can help reduce concerns you may have about your skin. It can help reduce acne scars and stretch marks by increasing the collagen production in the skin. You can also get targeted treatment to help with dark spots and hyperpigmentation. It involves using fine needles to create hundreds of tiny, invisible puncture wounds on the top layer of skin. The micro-injuries are created to stimulate the body's natural wound-healing process, resulting in cellular turnover and an increased collagen and elastin production. This helps to reverse as well as prevent signs of aging. Customized treatment plans can produce lasting effects that address a wide range of skin problems. A single Collagen Induction Therapy treatment is $150 however, you will see increased benefits with a series of treatments. Consider our three treatment package for $400.
Benefits of this treatment: Helps Reduce Pore Size, Reduces Wrinkles, Minimizes and Controls Blackheads, Fades Acne Scars, Fades Pigmentation/Sun Damage, Stimulates Growth of Collagen and Stimulates Growth of Elastin
Dermaplane Facial
Dermaplane Anti-Aging: $185.00
DERMAPLANE exfoliates your skin and rids your face of dirt and hair, leaving your skin brighter and smoother. Dermaplane can be used to help soften fine lines and wrinkles, ease hyper-pigmentation, and is used to help treat deep acne scars.
Eyebrow: Henna, Lamination and Tinting
Lamination, Tint & shape: $65
Complete Eyes & Brows: $135
Are you thinking about microblading but dont want to commit or want something less permanent? Henna or lamination is a great option!
Henna eyebrow tints are formulated to restore hair growth and your eyebrows natural shape. It strengthens hair and is available in multiple color options to match your hair. Henna contains hydrolyzed proteins, vitamin complex and anti-oxidants. It lasts longer than regular brow tints with no harsh chemicals. Henna improves your eyebrows natural condition with no ammonia, lead or peroxide, and helps to minimize the body's natural absorption of toxins
Brow lamination takes your unruly or thinning brow hair and lifts the hair in a more vertical direction. It covers up small gaps, adds definition, and gives the illusion of more hair to sparse brows. Brow lamination is like a perm for your brows, as it gives them a uniform shape for upward of six to eight weeks.
Complete Eyes & Brows include: Eyebrow lamination, tint & wax and Eyelash lift & tint.
Spa Retreat Package
Spa Retreat with 60 Min Massage Package: $150
Spa Retreat with 90 Min Massage: $180
Retreat with a journey that includes a tranquil 60 minute or 90 minute full body massage, light snack & drink, and a relaxing 30 minute soothing foot soak, scrub and massage.
Harmony Spa Package
HARMONY SPA PACKAGE: This package will take you over a three hour path to be in Harmony with your mind, body & spirit! Your 3-treatment package includes a detoxifying body wrap, 60 minute therapeutic and relaxing massage, and a truly delightful facial. This premium spa service will leave you in complete Harmony.
Fantasy Package
FANTASY PACKAGE: Unwind with a 60 minute therapeutic massage and a luxurious facial. This Fantasy is all yours!
Sweet Supreme
SWEET SUPREME: Surrender yourself to a custom body scrub with raw cane sugar blended with essential oils and a supreme facial. A final lotion application will leave the surface of your skin soft, smooth and silky. You will feel rejuvenated, exfoliated and exceptionally relaxed with this Sweet Supreme.
Ultimate Package
ULTIMATE PACKAGE: Escape with a detoxifying body wrap and indulge with a pampering 90 minute massage for the ultimate spa experience. "Just For You"
Serenity Package
SERENITY PACKAGE: Serenity treats you to a warm detoxifying body wrap and relaxing and blissful 60 minute massage. Serenity is awaiting you.
Peppermint Soul to Sole
PEPPERMINT SOUL TO SOLE: Clear your mind and relax with a truly delightful peppermint foot and scalp massage. The peppermint experience will awaken your senses.
Sip & Soak
For you and a friend: $90
Relax, sit back, and enjoy a 30 minutes foot soak-scrub-&-massage with a complimentary glass of wine.
Deadwood Delight
DEADWOOD DELIGHT: The Deadwood Delight includes a detoxifying body wrap and a relaxing and soothing 30 minute massage. Experience Deadwood revived.
Sweet Surrender
SWEET SURRENDER: Surrender yourself to a custom body scrub with raw cane sugar blended with essential oils. A final lotion application will leave the surface of your skin soft, smooth and silky. You will feel rejuvenated, exfoliated and exceptionally relaxed with this Sweet Surrender.
Sacred Hot Stone
SACRED HOT STONE: Your retreat includes a detoxifying body wrap and a 60 minute healing hot stone massage to release tension and stress and leave you feeling relaxed and rejuvenated.
Reflexology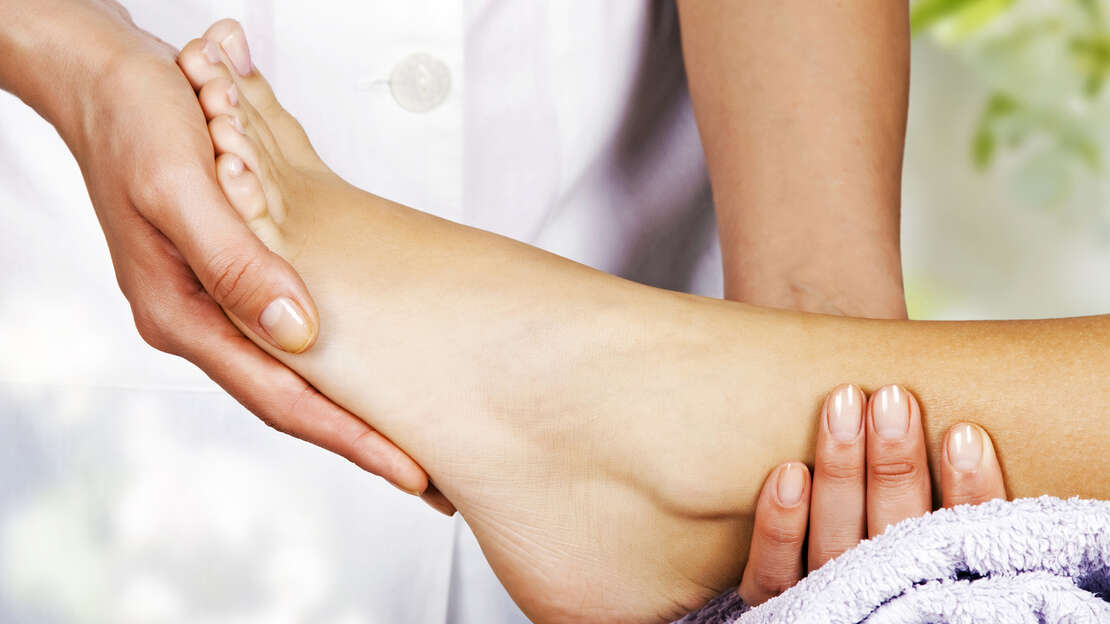 Reflexology is a type of bodywork that focuses on applying pressure to the specific nerve zones in your feet. Unlike other foot massages that intend to mostly relieve tension in the feet themselves, reflexology is a far more in-depth science that aims to harmonize your entire body. According to reflexology, every part of the human body is mapped into your feet. Reflexology treatments have been found to be highly effective for conditions such as allergies, headaches, and depression.
Pedicures
**Pampering Gel Pedicure: $80
**Pampering Pedicure: $75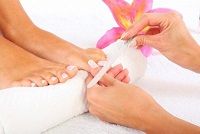 Add ons:
Nail Art starting at $10
**Pampering Pedicures include a complimentary glass of wine and snack tray. Pamper yourself with an amazing pedicure and a complimentary glass of wine and snack tray.
Body Waxing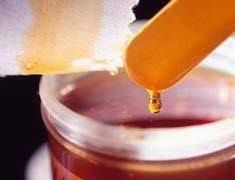 Professional Waxing by a trained esthetician should not be compared to at-home hair removal products. We offer treatments that can be challenging for you at home by easily accessing areas that are hard or impossible for you to reach (arms, back, stomach, and the bikini area). Our trained esthetician has gone through extensive training in order to provide the best care to you that is confidential and discreet.
Sinus Relief
Sinus Relief Therapy (add-on service)
Spray Tanning
30 Minute Tanning Session
Foot Detoxification Treatment
Remove Toxins with a Relaxing Foot Bath for yourself or book the double to enjoy with a friend. An Ionic foot bath is a professional detoxification treatment that immerses your feet in a small tub of warm water equipped with a device emitting positively charged ions throughout the body. Who Should Not Use The Ion Detox Foot Spa? Women who are breast feeding, pregnant, or may be pregnant. People with implanted medical devices such as pacemakers. People with implanted organs or steel plates or joints. People with epilepsy. People with open wounds on their feet.
Baby Foot Treatment Package
Come and relax with a 15 minute foot soak and a 60 minute Baby Foot Treatment while you sip on a complimentary glass of wine.
Detoxifying Body Wrap
The natural minerals and medicinal properties of Moor Mud are absorbed via the skin. It promotes circulation, reduces tissue inflammation, stimulates the immune system, promotes muscular relaxation, relieves pain, breaks down fat cells, detoxifies and improves range of motion.
Pregnancy Massage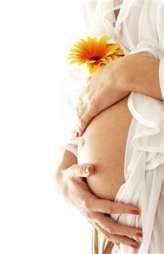 Pregnancy Massage is a style of bodywork designed specifically for pregnant women. Pregnancy is a time when a woman's body endures tremendous stress due to dramatic physical and emotional changes. Using various techniques specially developed for the expecting mother, Pregnancy Massage helps release the pain and discomfort experienced throughout pregnancy. The benefits are profound, including emotional support, the relief of joint pain due to extra weight and postural imbalance, and improved breathing and relaxation.
Service Times & Order of Service
All service times are approximate and order of services in packages may vary
Gift Certificates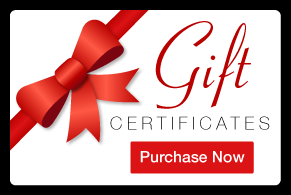 Purchase services and packages with an instant printable gift certificate. If you have any questions feel free to give us a call. 605-722-1396.