Staff Booking Page
BOOKING ONLINE: If you would like to book with a specific therapist please select the "Book now" button by the staff's name. During the booking process you will also enter their name under "additional information" at the end of the process. Sometimes, due to booking schedules, appointments need to be changed between therapists. We try to make every effort to accommodate your requests. Thank You.
Keri, LMT, NCBTMB, Owner & Manager: I graduated from the Boulder College of Massage Therapy (BCMT) as a Certified Massage therapist with an Associate's Degree in Massage therapy. I'm Nationally Certified and a member of the AMTA. I have been actively practicing massage therapy for over ten years by providing therapy sessions in a chiropractic office, working in day spa's and owning my private business. I integrate different massage techniques to fit the needs of you and your body. I offer Therapeutic, Swedish, Deep Tissue, Prenatal, Postpartum, Injury Recovery, Raindrop Therapy, Cupping Therapy, Reflexology, Aromatherapy, and Hot Stone Massage. I also offer chair massage and I'm willing to travel to your event. I hope you will come and see me, so I can help with your relaxation needs and aid in your healing process.
We appreciate all of our qualified TEAM MEMBERS: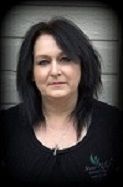 Tanya, LMT, NCBTMB: I am a NCBTMB Certified Massage Therapist and have been doing massage since 2012. I am a Massage Therapist at Stress Relief Massage & Spa who also helps mentally challenged kids in need. I offer massages, body wraps, sugar scrubs, reflexology, hot stones, aromatherapy with essential oils, prenatal, deep tissue, raindrop therapy, and more. I have heavenly touch hands and look forward to helping and taking care of you. Call or send me a message and I will be glad to get you set up. I can't wait to hear from you!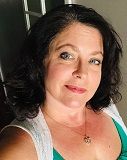 Renee': LMT, Reiki Master, Reflexologist: I believe that health is an overall combination of body, mind and spirit. when one area is lacking, it creates a disruption in the balance of all three. I am a member of AMTA (American Massage Therapy Association) and I offer a wide variety of services including, but not limited to; relaxation, deep tissue, prenatal, hot stone, cupping and aromatherapy massage. I also offer raindrop technique, mud bodywraps, sugar scrubs, Reiki and reflexology sessions. Book now for a heart centered session aimed to destress and pamper you!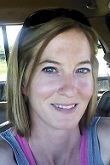 Kerri, LMT: I have been a licensed Massage Therapist for over 7 years and actively practicing in a variety of chiropractic and spa settings. I offer hot stone, swedish, deep tissue, trigger point therapy, reflexology and aromatherapy. I specialize in head/neck/shoulder pain and headache relief. Every body is unique and no treatment is the same. I integrate a variety of techniques and tools to provide my clients with the best possible outcome from their session. I look forward to working with you!

Brittany, LMT: Providing massage therapy services.

Ashley, LMT & Licensed Cosmetologist: Providing massage therapy, swedish, deep tissue, cupping, raindrop, hot stone, body wraps, body scrups, facials, eyelash, ebrows, waxing, and nail services.

Charelle, Licensed Cosmetologist and Esthetician: Providing Customized Skin Care, Waxing and Nail Services.

Donna, Licensed Cosmetologist: Providing Skin Care, Waxing and Nail Services.
STRESS RELIEF MASSAGE & SPA is a professional business and licensed through the State of South Dakota. Inappropriate behavior or advances towards the therapists are reported to local law enforcement.